flat tape water level meter with submersible probe

Well depth measurement for Pipes Wells /Boreholes
SIZE: 30M, 50M, 100M, 150M, 200M, 250M, 300M, 400M, 500M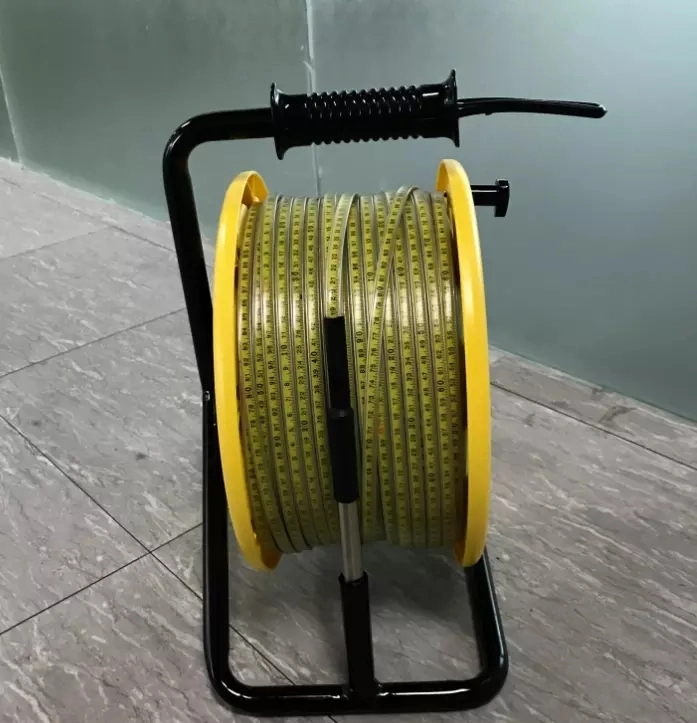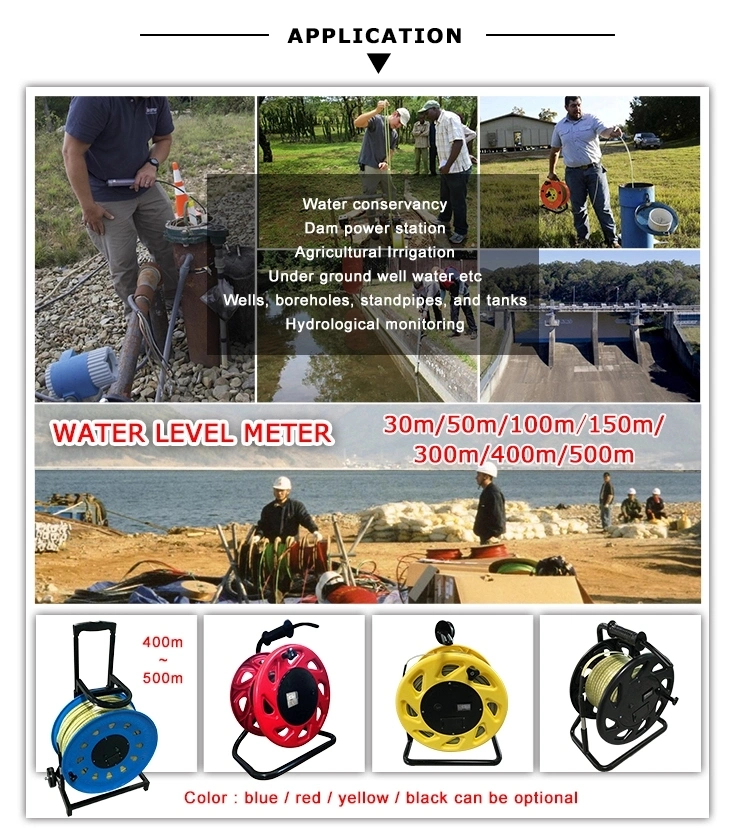 Uses and characteristics
Our Cable Water Level Gauge provided the most accurate method of measuring the water level,
typically used for measuring wells, drilling and pipe's water level. The instrument can be used in during
construction, can also be used as a long-term safety monitoring of the project.
♥composition:
The instrument consists of a sensor probe, a host, and a reel.

♥easy to use:
1,Slowly slide the sensor probe head down into the water.
2,When the probe head touches the water, an induced potential is generated.
3,After circuit processing, sound and light instructions are issued.
4,Then read out the height difference data between the surface and the ground from the ruler.
Features
1. Quick response circuit design, high detect speed, high sensitivity
2. Adapt to various environmental and regional water quality
3. Low power consumption, battery-powered use two years at once
4. The cable has a ruler scale to measure the water level directly
Specification

WLM-30

WLM-50
WLM-100
WLM-150
WLM-200
WLM-250
WLM-300
WLM-400
WLM-500
Depth of the
measurement(m)
30m
50m
100m
150m
200m
250m
300m
400m
500m
Minimum indication
(mm)
1.0
Repeat indication
(mm)
±2.0
weight(Kg)
4
4.5
6.5
7.5
9
10.5
12
16
18
Power supply(V)

9v
User Instructions
1.Before to use , loose the screws in the back of the wire spool . only allow free rotation of the wire spool, press the power button ( power indicator light ) , the water level probe into the tube , holding ruler cable , so probe move down slowly when exposed to the probe contacts the surface,it will emits a continuous beeping sound from the buzzer , then read out the result.
2.If there is a larger noise when measuring environment is bad, you can switch to a peak indication , as long as the selector switch on the instrument panel, it can be released to the voltage block , measurement method as above, the measurement range is the same.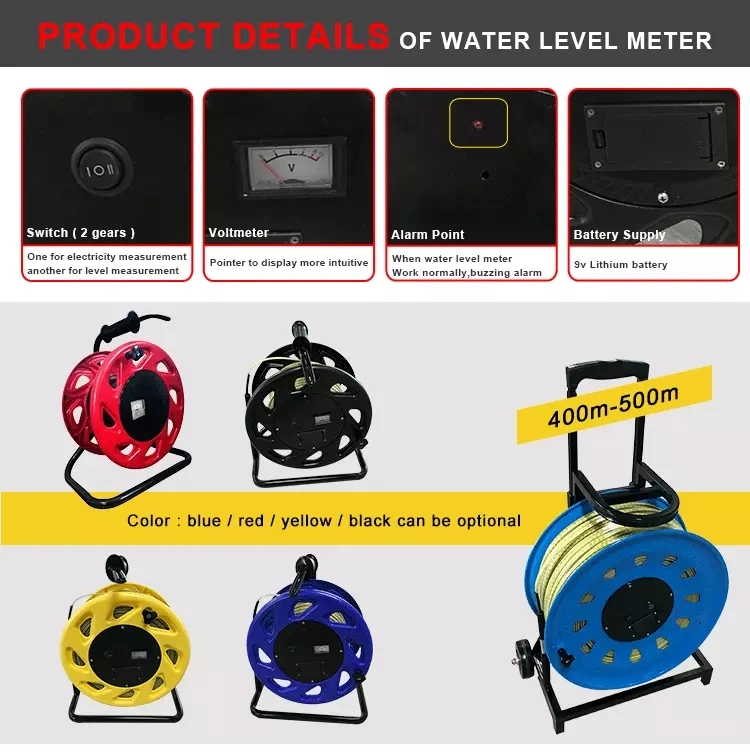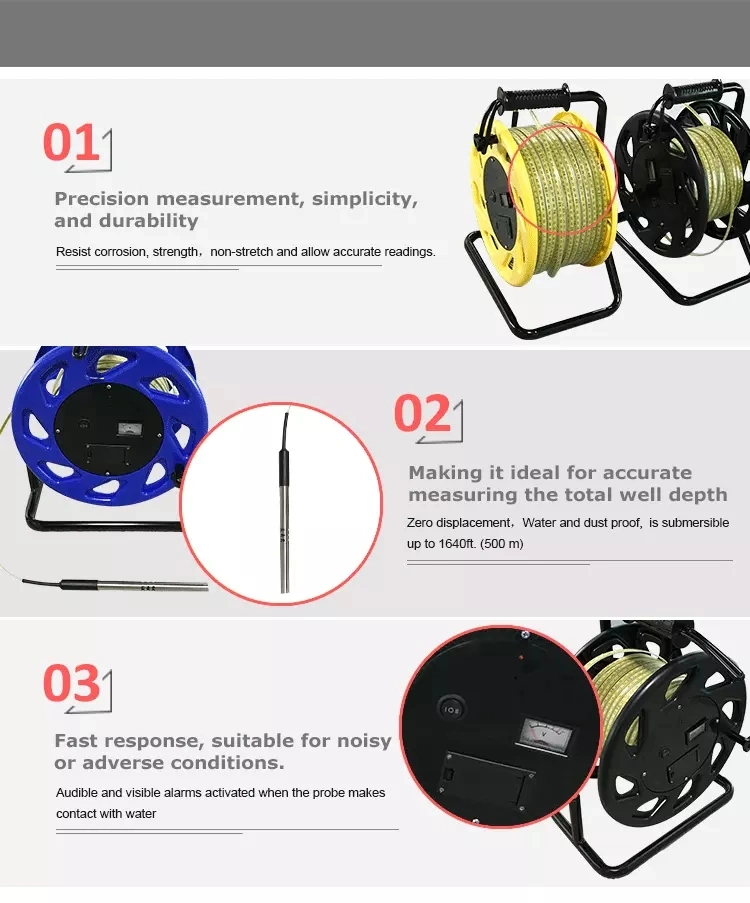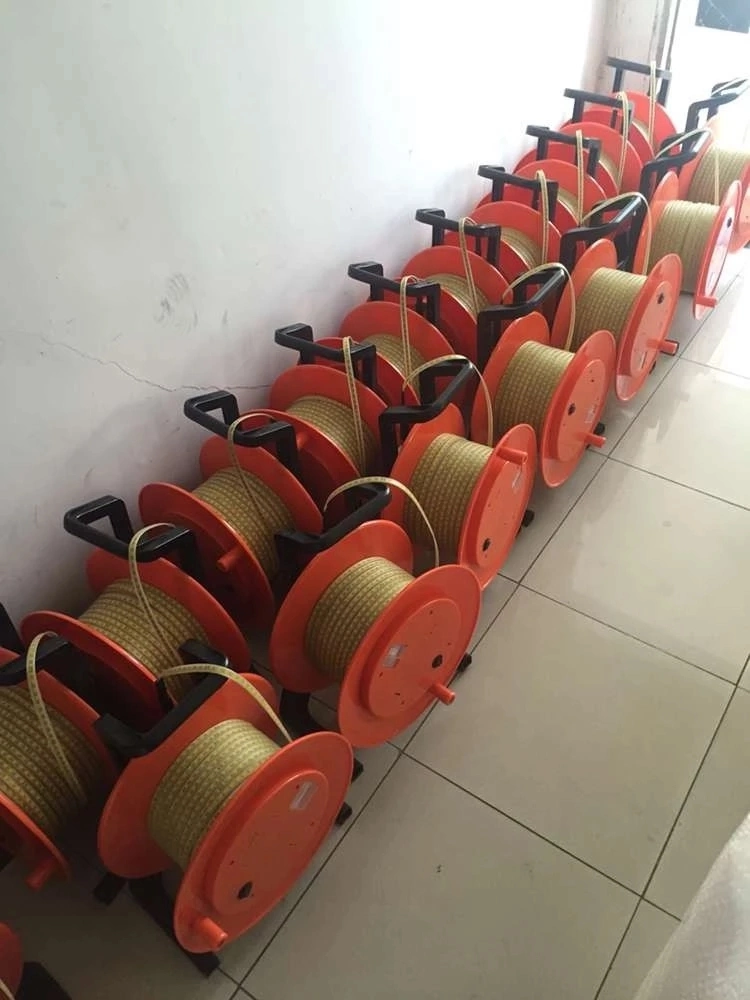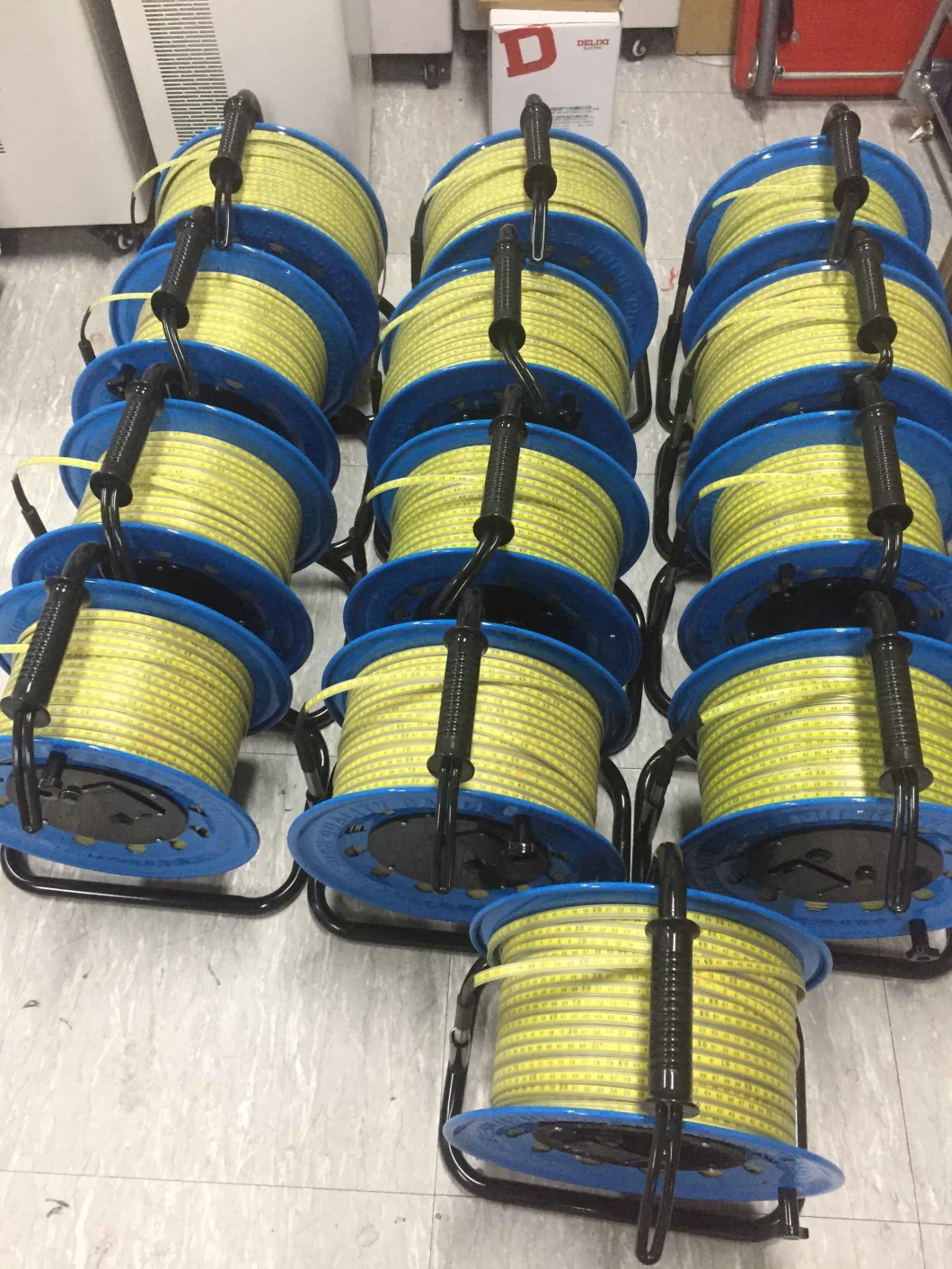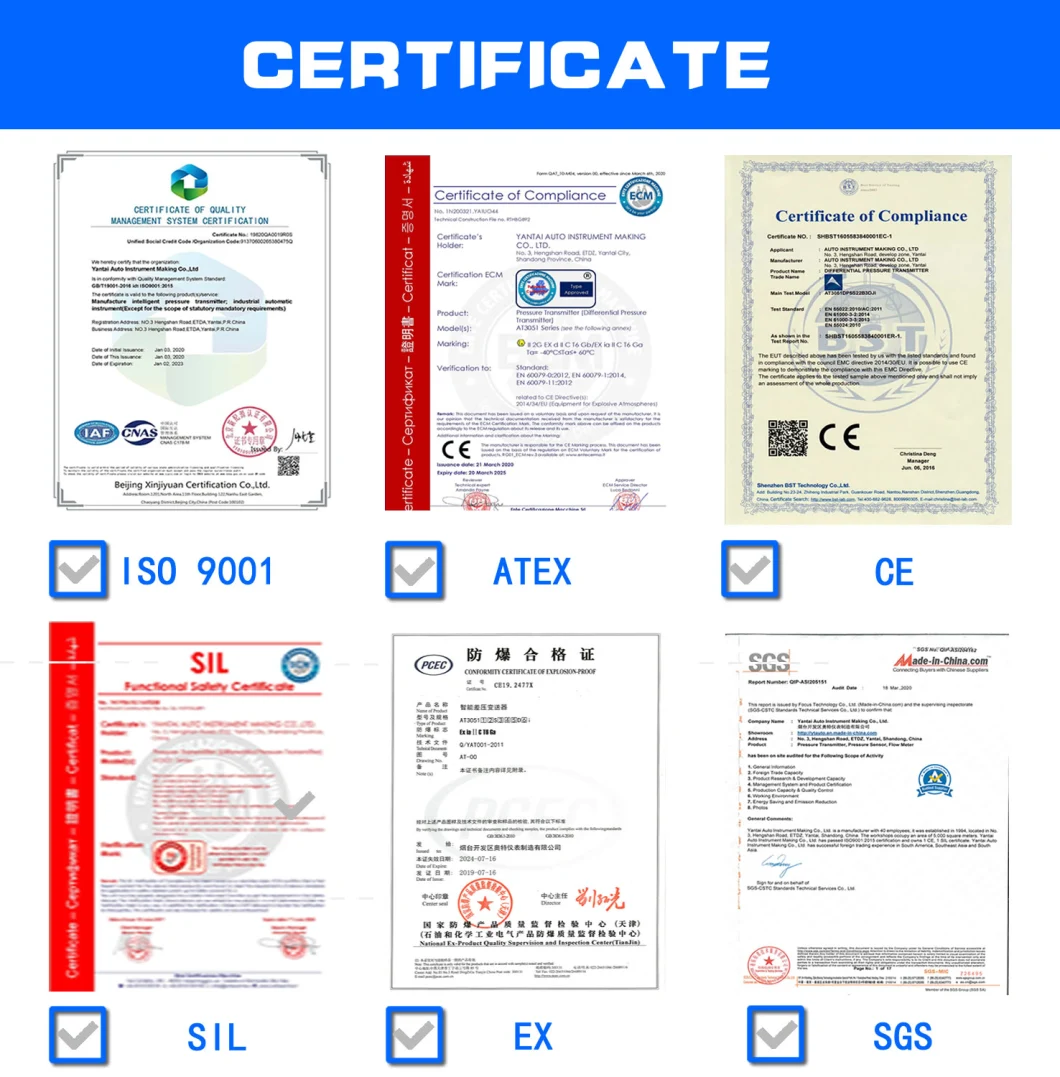 flat tape water level meter with submersible probe